Safety Goggles (style 7030)
In-Stock Option: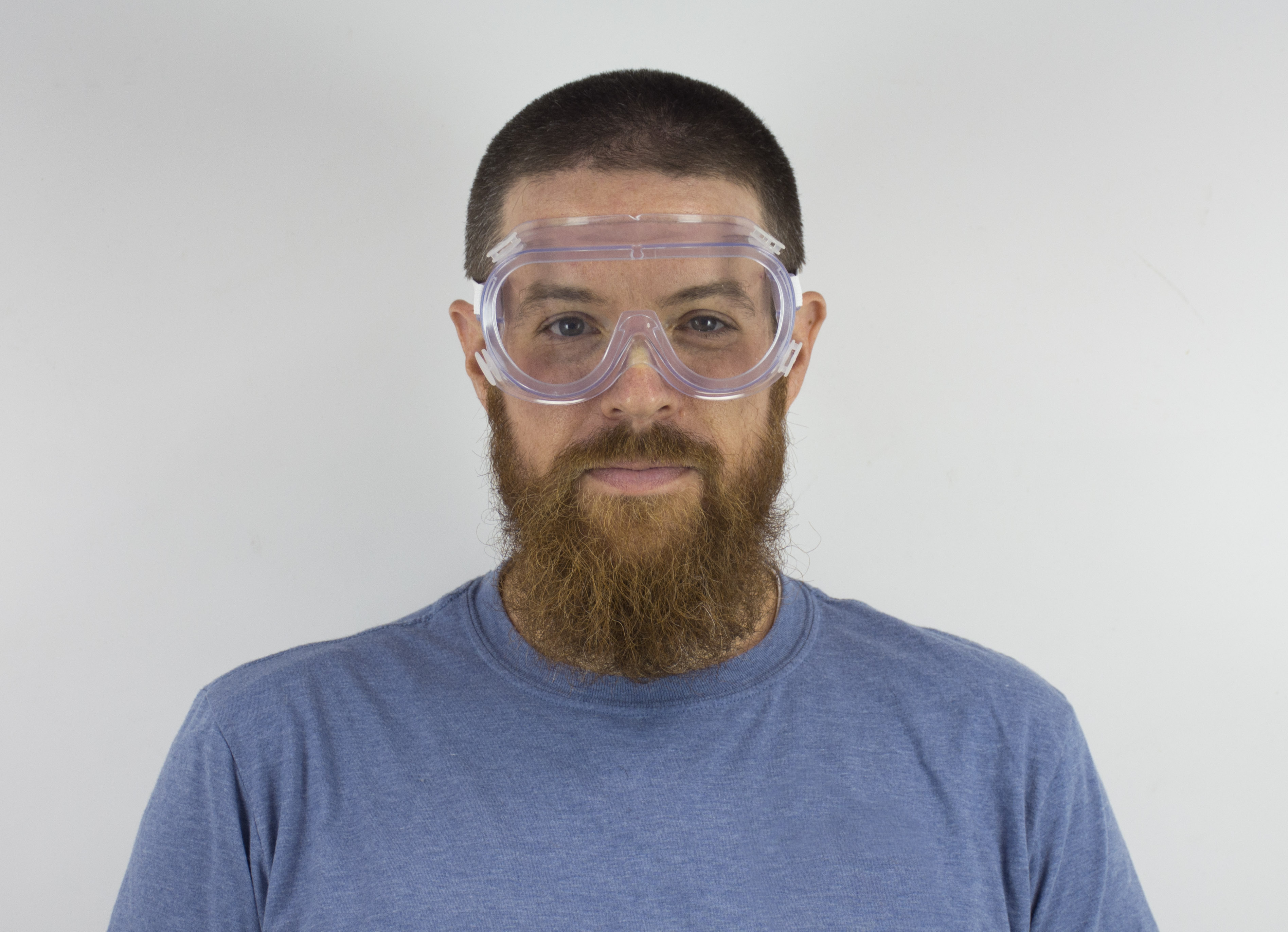 Custom Color Options:

































Keep your eyes protected with these scratch resistant safety goggles. Clear plastic material and a wide from assure great visibility. Four vents for air flow and anti-fog. Adjustable elastic band for the perfect fit. Wide frame allows goggles to fit around most prescription glasses.
Key Features
Scratch resistant polycarbonate material
Adjustable elastic headband
Lightweight and impact resistant
Wide frame
Four vents for air flow & anti-fog
How long will it take to receive my order?

Orders placed before 3pm eastern time will normally be processed and shipped by the following business day. For orders received after 3pm, they will generally be processed and shipped on the second business day. For example if you place your order after 3pm on Monday the order will ship on Wednesday. Business days do not include Saturday and Sunday and all Holidays. Please allow additional processing time if you order is placed on a weekend or holiday. Once an order is processed, speed of delivery will be determined as follows based on the shipping mode selected:

Shipping mode

Standard (in transit 3-5 business days)
Priority (in transit 2-3 business days)
Express (in transit 1-2 business days)
Gift Card Orders are shipped via USPS First Class Mail. First Class mail will be delivered within 8 business days

How is the shipping cost calculated?

You will pay a shipping rate based on the weight and size of the order. Large or heavy items may include an oversized handling fee. Total shipping fees are shown in your shopping cart. Please refer to the following shipping table:

Note: Shipping weight calculated in cart may differ from weights listed on product pages due to size and actual weight of the item.

Why Didn't My Order Qualify for FREE shipping?

We do not deliver to P.O. boxes or military (APO, FPO, PSC) boxes. We deliver to all 50 states plus Puerto Rico. Certain items may be excluded for delivery to Puerto Rico. This will be indicated on the product page.

Shipping Restrictions?

We do not deliver to P.O. boxes or military (APO, FPO, PSC) boxes. We deliver to all 50 states plus Puerto Rico. Certain items may be excluded for delivery to Puerto Rico. This will be indicated on the product page.

Undeliverable Packages?

Occasionally packages are returned to us as undeliverable by the carrier. When the carrier returns an undeliverable package to us, we will cancel the order and refund the purchase price less the shipping charges. Here are a few reasons packages may be returned to us as undeliverable:
Array ( [0] => scratch resistant polycarbonate material [1] => adjustable elastic headband [2] => lightweight and impact resistant [3] => wide frame [4] => four vents for air flow & anti-fog )